Skip to Main Content
It looks like you're using Internet Explorer 11 or older. This website works best with modern browsers such as the latest versions of Chrome, Firefox, Safari, and Edge. If you continue with this browser, you may see unexpected results.
Reference - for background and context
First, you'll need to get an overview of your topic. A general or specialized reference source (an Encyclopedia, Almanac, or Atlas etc.) can be a great place to start.
Consider your search terms carefully. For example, try searching "Mao Tse Tung" in addition to Mao Zedong.
Search Across the Library Databases and Catalog
*Off campus access requires "Meadows Discovery Search" username and password found in our Google document, "2022-23 Off Campus Database Passwords." Searches will include search results from EBSCO's database, MEDLINE Complete if relevant.
Search the Databases for Reference Resources
If you're searching a database that contains many different types of materials (like ABC-Clio's World History or Gale's World History in Context), make sure to filter your results for REFERENCE articles.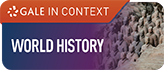 .
If you don't know how a particular scholar's vocabulary is being used or you need to check a quick definition, use our web-based dictionaries.
Guide template courtesy of
Qi Huang, E-Resources Librarian at The Harker School